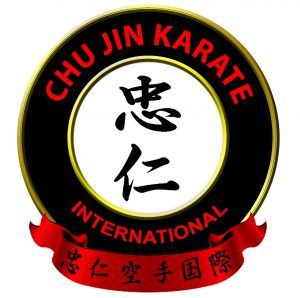 Chu Jin Karate International
Bloemfontein Martial Arts Academy is part of Chu Jin Karate International. Our founder and International Chief Instructor is Kaicho Elias Jacobs (8th Dan Hanshi), and the Co-Founder is Kyhoshi Dave Millar.
Chu Jin Karate Core Values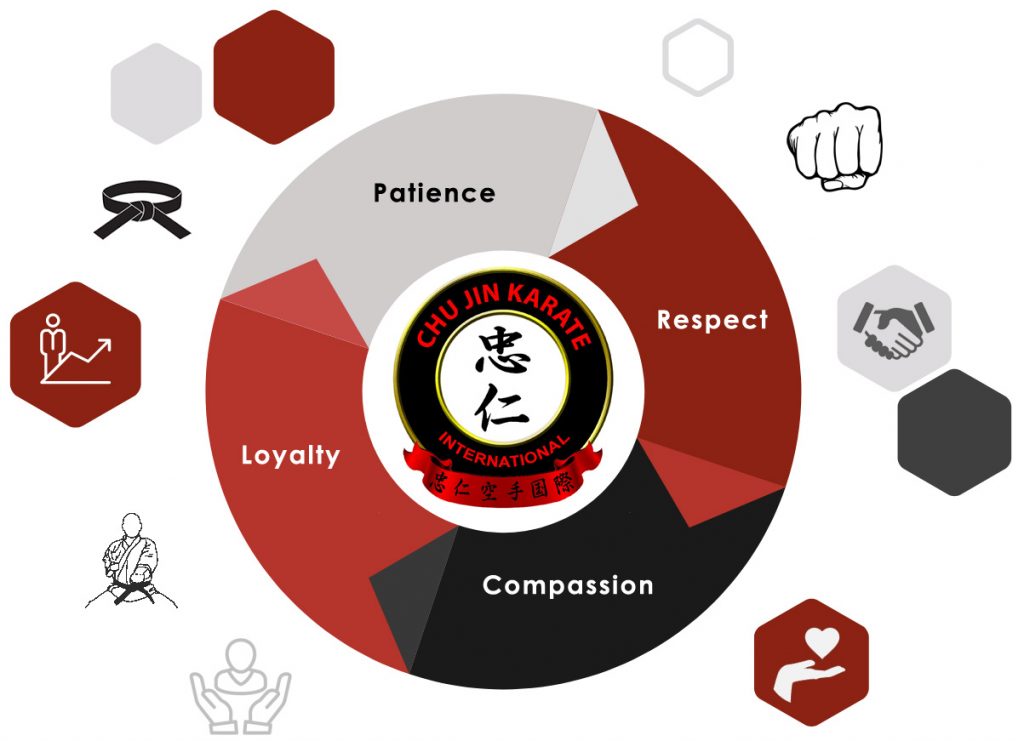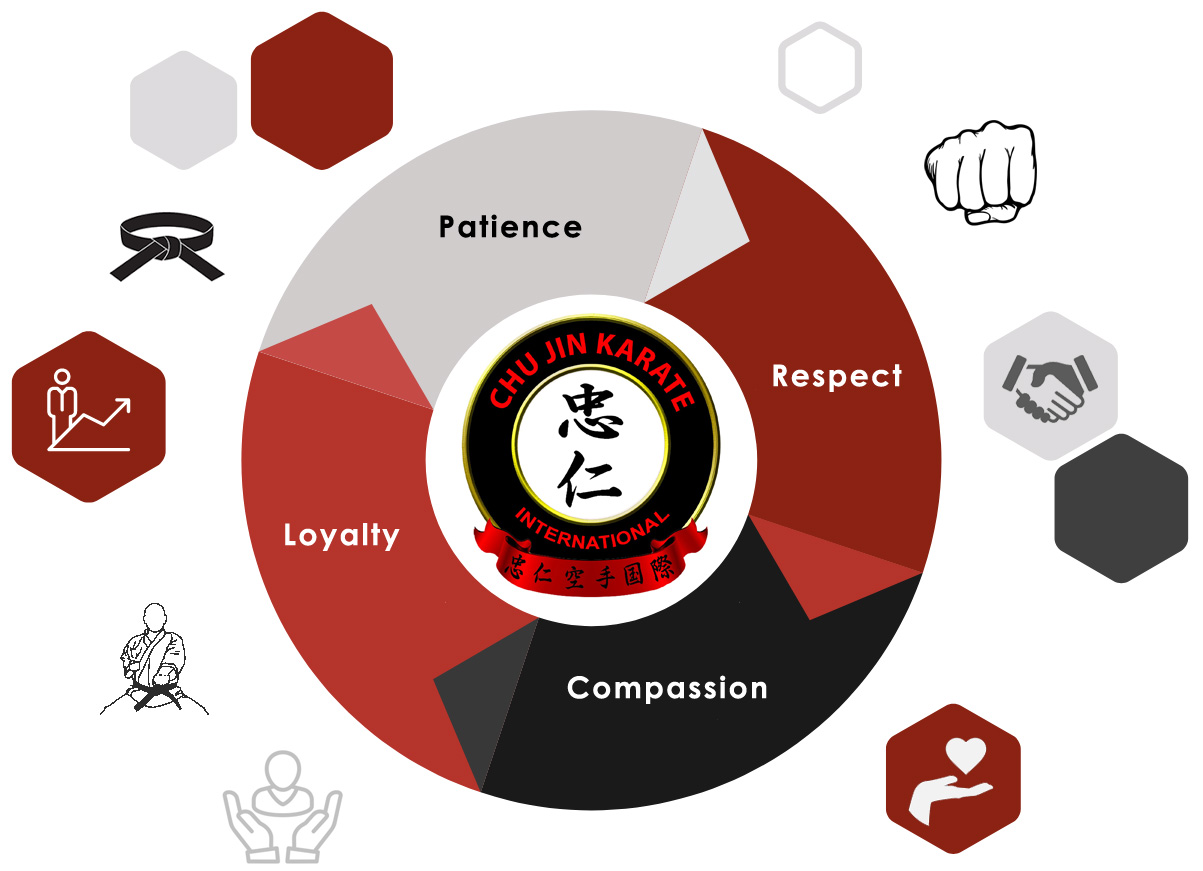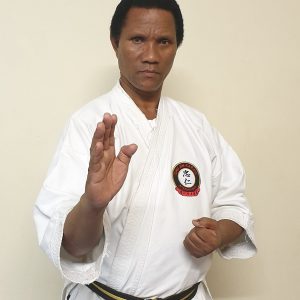 Kyoshi Elias Jacobs started Karate on the 20th of January, 1970 with Shukokai Karate Sensei Eric Smith and Sensei Gilbert Pears (45 years in karate).
Grading History
1980    : He started with Sensei Chris Thompson at the Samurai Dojo in Claremont.
1990    : Graded to 4th Dan by Kimura Sensei whom also appointed him on the Master Panel (Shihankai) in South Africa
1995    : Graded as 5th Dan by Sensei Chris Thompson at the Head Office in Claremont Dojo
2001    : Graded as 6th Dan by Soke Takeshi Masuyama of Japan in Durban South Africa
2002    : He became the official direct students of  Soke Takeshi Masuyama
2007    : Graded as 7th Dan by Soke Takeshi Masuyama in Head Quarters in Kobe City Japan
Karate Official History
Chief Referee of Karate Boland
President of Karate
Become the Chief Instructor/President for RIKDOSA in March 2002
Team Manager with the Senior Team competing at Senior World Championships (WKF) that was held in 2008 in Japan
Key role-player with organising the Africa Union Championships that was held in 2010 in the Velodome in Cape Town.
Accomplishments History
He was inducted in South Africa Karate Hall of Fame
Best administrator for Karate South Africa
Best administrator for Boland Sport Confederation
Sport Legend for the Western Cape
Life Time Achiever by Boland Sport Confederation
Appointed as the Higher Brother of RIKF, he is the only one allowed to sit with Soke Takeshi Masuyama when countries meet with Soke in Japan.
"Minor Movements Matter" - Kaicho Elias Jacobs, Founder of Chu Jin Karate International